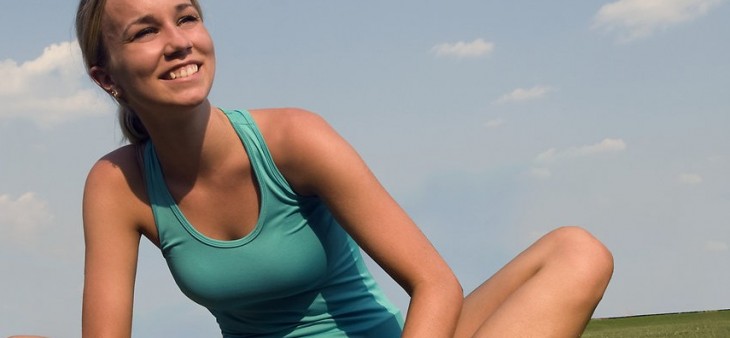 The Met office's long-range weather forecast says we are in for a long overdue sunny summer with hotter than usual temperatures over the next three months. Amazing news! …Until the realisation dawns that having perhaps neglected the fitness regime over the colder winter months means you are a way little off how you had hoped you might be by now. Time to to get fit for summer!
At The Physiotherapy Partners, we quite often patients who have exerted themselves in line with previous levels of fitness on the first session back after a break and that have sustained an injury. Here are some handy hints and tips to help you get fitter without injury and without losing momentum.
It is really important to start out sensibly. The temptation may be to go hell for leather but if you haven't done much physical exercise recently your capabilities are likely to be different to what they were when you last were exercising regularly. Begin slowly and really listen to how your body reacts. If it's telling you to take it easier then do. Nothing holds up reaching your fitness goals like enforced rest to allow for an injury to mend.
Having started sensibly, build up your workouts steadily. You can increase the distance you cover, the speed at which you move or the time between intervals and rest periods. A graduated return to any sort of exercise program is key as injuries can easily crop up if you try to do too much too soon.
Exercise together. Having someone to workout with will often hold you accountable meaning you are less likely to miss a workout and you will often go for longer too without even realising with company being a welcome distraction. Working out with a family member or spouse is also proven to increase emotional bonds and improve happiness, win win!
Setting goals is really helpful for maintaining motivation, just make sure that it is realistic, you can always move the goalposts further away. The goal you choose doesn't have to be related to weight, it could be the number of laps you aim swim, the distance you want to be able to run or the number of push ups or repetitions you want to be able to complete, whatever fits your activity of choice.
Always stretch after any exercise to reduce muscle tension. After a workout, lactic acid builds up which then leads to sore muscles. Stretching reduces fatigue and soreness and whilst your still warm from exertion and benefitting from increased circulation, stretching promotes muscle tone and cools the body down gradually. Stretching also decreases the chances of future injury and it is important to give yourself adequate rests between periods of exercise..
Lastly, if you lack motivation, why not try something new? If you don't enjoy the gym or or running, don't force it when there are so many sorts of exercise available you; rock climbing, cycling, zumba, spinning, yoga, swimming, ballet, pilates – the list is endless and there is an activity out there perfectly suited to you.
Even the best laid plans don't always run smoothly. If you are unfortunate and do sustain up an injury, take a look at the wide variety of services we offer here and get in touch as soon as possible We have clinics in Kidderminster and Halesowen. A physiotherapist is a great first port of call for aches and pains and an injury or setback does not have to be an excuse to stop being active. Take a look here too for some great advice on getting back to exercise safely.