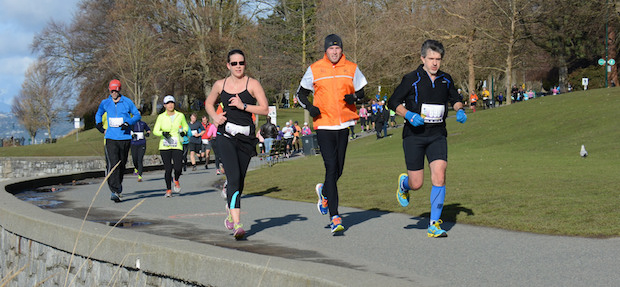 January is traditionally the month where a lot of people begin new exercise regimes, either as a response to a few extra pounds they put on over the festive period, or because their New Years Resolutions dictate they need to spend less time on the sofa. It can be tempting to throw yourself into a fitness programme, thinking that pushing your body to the limit is the best way of getting into shape, but going from 0-100 can sometimes do more harm than good.
A few months ago we covered the importance of warming up before exercising, and the same can be said over a longer time period – if you're not used to regularly pushing your body, you'll need a 'warming up' period. This entails getting yourself used to exercise gradually rather than jumping straight in at the deep end. You might not feel that his is the most effective way of getting fit fast, but your body will certainly thank you for being careful.
So what options are available for those who want to get moving? For those gadget fans out there, there's plenty of apps available designed to take you 'from couch to 5k' – these are specifically aimed at individuals who have a fairly low starting level of fitness, and offer programs that last a few weeks. There's even one by the NHS – click here to visit their Couch to 5k site. The internet is full of resources and training plans for all manner of sports. If you're planning on joining a gym, you could have a talk with an in-house personal trainer about what your goals are and they'll be able to help you get there.
At The Physiotherapy Partners, we encourage people to think about how they can embark upon an effective, yet sustainable, exercise regime. This is especially true for individuals who are recovering from surgery or who have sustained injuries in the past, as doing too much, too soon, can aggravate old aches and pains. If you want to come to one of our physiotherapy clinics in Halesowen, Birmingham and Kidderminster, please get in touch to book an appointment.
If you've got a question for our team, just email it to us at ask@thephysiotherapypartners.co.uk.
Photo Credit: gherringer via Compfightcc