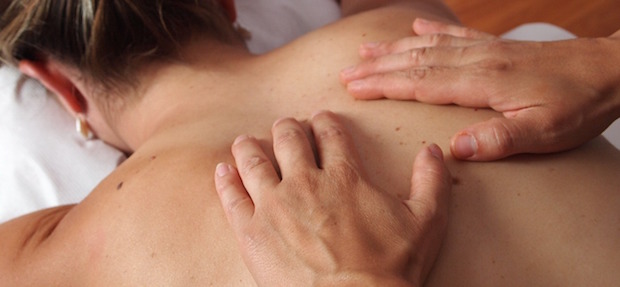 There are many benefits of choosing The Physiotherapy Partners and private physiotherapy. The Physiotherapy Partners pride ourselves in our knowledge and expertise; with over 50 years' collective experience and an extensive range of postgraduate training up to Masters level, we offer personalised and hands on treatment to all our customers. The Physiotherapy Partners are able to clinically diagnose and treat many different conditions including back and neck pain, sports injuries and whiplash, as well as advising on injury prevention.
A very clear advantage of using The Physiotherapy Partners clinics is the super quick appointment service. The waiting time you would normally have to endure with the NHS is cut down greatly, and many of our patients are seen on the day of their call or up to two days after. From the moment you sign up with The Physiotherapy Partners you will be assigned a dedicated and experienced physiotherapist. This physiotherapist will assess and diagnose your condition, and will be with you during all your sessions. Another benefit of The Physiotherapy Partners is your initial consultation with us will also include starting treatment that day rather than waiting for your next appointment to start your recovery. The hands-on treatment provided at all of our clinics is definitely a lot more beneficial to you and your injury than the NHS method of treatment, which usually entails a number of exercises.
We try to cater for all your needs, and offer home visits, evening and weekend appointments to suit your availability. Home visits are perfect for you if you require treatment but are unable to attend one of our clinics. If you suffer from reduced mobility, transport problems or have just had a spell in hospital, make sure you ask to discuss home visits at your local Physiotherapy Partners clinic. If you find appointments offered by the NHS or other physiotherapy clinics do not fit into your schedule, evening and weekend appointments are ideal for you. Please call your nearest Physiotherapy Partners clinic to arrange a suitable appointment.
The Physiotherapy Partners are delighted to make physiotherapy accessible to all, with YourPhysioPlan. YourPhysioPlan allows you to access experienced physiotherapists, and you won't have to wait months for treatment. You can choose a plan to suit your individual requirements and budget, with packages starting from £2.90 a month. With four levels to choose and regular contact with your physiotherapist you will be able to get more out of your treatment. YourPhysioPlan is available at all of our three Midlands clinics and there is no need for a referral from your GP to access our physiotherapy services.
The Physiotherapy Partners are proud to provide outstanding, affordable and accessible treatment to all. To learn more about The Physiotherapy Partners and the team click here. To contact the Birmingham or Kidderminster clinic call 01562 67129, or call 0121 550 5778 for our Halesowen clinic.