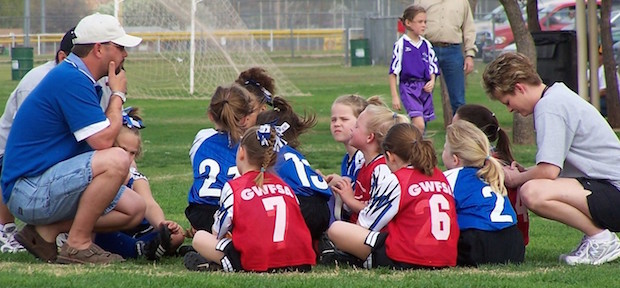 The football season is finally back! The season is always full of many surprises, from shocking defeats, to key players being out due to injuries. Here at The Physiotherapy Partners we are top of the league at treating many different football injuries.
In this blog we will talk you through a common and well-known football injury, suffered by all types of footballers, from those who enjoy a 5 a side game to Premier League players. Anterior Cruciate Ligament (ACL) is one of the most often-seen types of knee injuries and accounts for around 40% of all sports injuries, occurring in a range of sports such as football, skiing, tennis and rugby. Common causes can include landing incorrectly from a jump, changing direction suddenly, stopping suddenly or having a collision such as during a football tackle.
Surgery is not necessary in all ACL cases. However, if you are a young sports person with the need to return as quickly as possible, surgery could be required in order to repair the ACL. The success rate is very high with a recovery usually taking just a few months.
After the ACL reconstruction surgery it is crucial for full recovery to have guidance and supervision from an experienced physiotherapists. Here at The Physiotherapy Partners we have an extensive range of postgraduate experience beneficial for all client injuries. Our physiotherapists follow a tried and tested methodology to maximise support and return to sport in an effectively, successful manner.
Right after surgery the first step on the intensive road to recovery is reducing swelling. Your physiotherapists will aid this by providing light exercises to move the muscles around the knee. Once the swelling has disappeared, two to six weeks after the ACL reconstruction surgery, you should be walking normally again. It is important to aid movement as the knee is usually stiff from the surgery. The next stage of recovery involves building muscle, restoring full knee motion as well as doing strength exercises. Once full movement and strength has returned, your physiotherapist will advise on training to get you back into playing. Usually around six months post-surgery you will be able to return to your sport after examination of the ACL. Remember, all physiotherapy is based on the needs of the individual, and it may take you longer than others to recover. It is key to not do too much too soon, and to always consult your physiotherapist.
If you are in need of our expertise physiotherapy, please contact us here or ring your nearest The Physiotherapy Partners clinic.
Photo Credit: Julie Elliot-Abshire via FreeImages cc