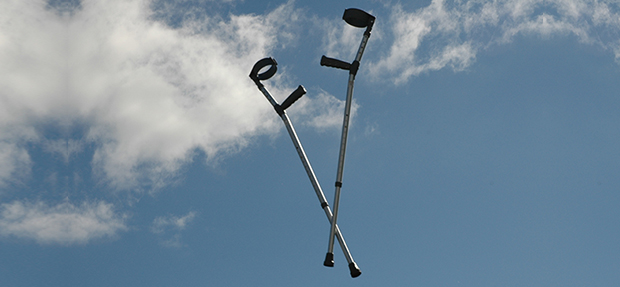 The Physiotherapy Partners consists of a hard working, dedicated team who strive to do the best for all their patients, by offering a wide range of treatments. One of the services we offer at all our clinics is electrotherapy.
Electrotherapy is a tool your physiotherapist can use to achieve the best results for your individual recovery in your tailored rehabilitation plan. It is usually understood in broad terms as encompassing any technique in which electricity is used for medical purposes. It is likely to be used with other treatments such as massages and resistance exercises, depending on what your dedicated physiotherapist feels is best for your condition.
Different electrotherapy modalities are used to enhance tissue repair or provide pain relief following your injury, with the help of other hands on treatment. An example of electrotherapy is ultrasound, which involves the passage of high frequency sound waves to the site of your soft tissue injury. The intensity and power of the ultrasound is adjusted by your physiotherapist depending on the desired effects. Overall, an ultrasound results in an increase in blood flow, and can help reduce the swelling and inflammation of your injury. The pro-inflammatory action of an ultrasound promotes soft tissue repair following your muscle, tendon or ligament injury.
Another electrotherapy modality The Physiotherapy Partners offer is interferential therapy. This type of therapy involves the passage of low frequency electrical stimulation to the tissues. The effect of interferential therapy may then produce a pain relieving effect whereby the painful sensation is blocked and prevented from reaching your brain.
The Physiotherapy Partners clinics also offer Transcutaneous Electrical Nerve Stimulation (TENS). TENS uses the same mechanisms as interferential therapy and is a portable pain relief unit you can use at home, providing short term relief. We offer the TENS unit to patients free of charge, or you can purchase one from your nearest The Physiotherapy Partners clinic.
If you feel you could benefit from any type of electrotherapy, please get in touch via our Contact page. The Physiotherapy Partners treat a number of conditions, including back and neck pain, sports injuries and whiplash. If you would like to read about the other treatments we offer, click here.