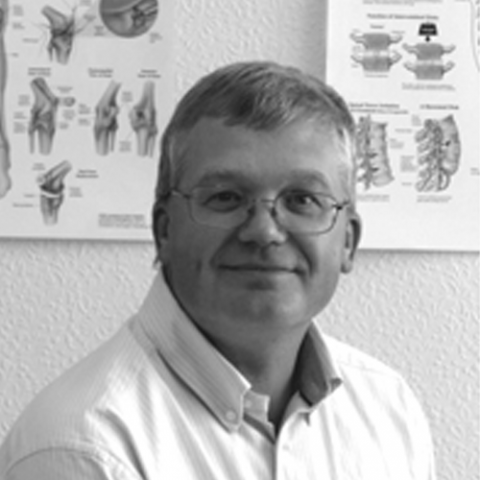 Paul has been qualified for 30 years and is a partner at the firm. He is the manager of our Kidderminster practice.
---
About Paul
Paul qualified from Sheffield Polytechnic in 1981 and thereafter gained his general experience at Sandwell General Hospital, where he later ran the outpatient department for two years. He began working with the practice in 1989, whilst also working at the Droitwich Private Hospital.
In 1994, Paul started his own practice in Halesowen and then amalgamated with Rhona Watson and Margaret Rees when he joined as a partner in 1999.
With a special interest in musculoskeletal and sports injuries – particularly soft tissue injuries and spinal problems – Paul is a familiar face to sportsmen from numerous local sports clubs.
He is a Member of the Society of Orthopaedic Medicine and has also trained to become a member of the Acupuncture Association of Physiotherapists, often using this form of therapy as part of his treatment.

---
Find out more
Take a look at the services on offer at Paul's Kidderminster practice