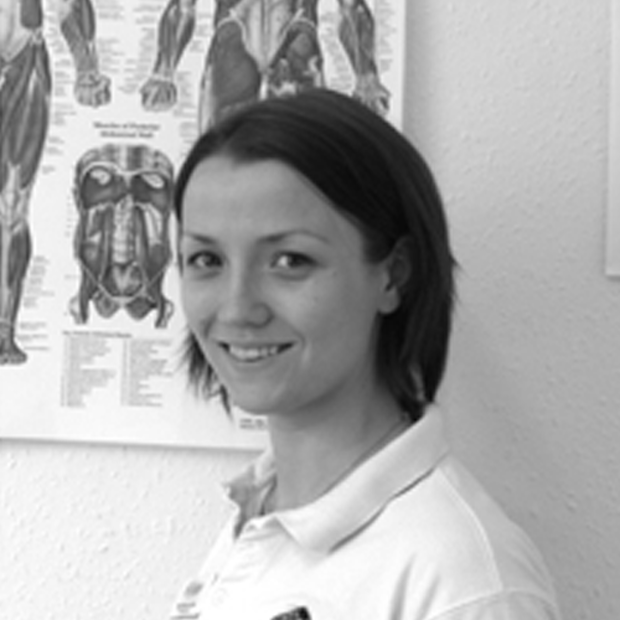 The Physiotherapy Partners offer services designed to give you peace of mind whilst clinically diagnosing and treating many different conditions. The Physiotherapy Partners' talented team hold over 50 years collective experience in physiotherapy, and the team always strive to do the best for all their customers. This week we are learning more about the manager of The Physiotherapy Partners' Birmingham clinic and partner, Katie Cronin.
Katie learned about her desire to work in healthcare sector at a young age. She came into close contact with medical professions when her friend was diagnosed with bone cancer at the age of 14. After researching different areas of healthcare, Katie found that physiotherapy suited her best because she liked the fact physiotherapists can work with the patient from start to finish and help them on the road of recovery.
Katie, like many of The Physiotherapy Partner's team, has extensive postgraduate training. She started her training in physiotherapy with her undergraduate degree at the University of Birmingham, graduating in 2003 with a BSc (Hons) Physiotherapy, and then continued her learning by undertaking an MSc in Acupuncture at Coventry University. Katie also completed postgraduate training in orthopaedic medicine and spinal manipulation.
In 2008, Katie became a partner in The Physiotherapy Partners team, after gaining experience within the Dudley group of hospitals in acute hospital, as well as in a GP setting and with private practice. She believes The Physiotherapy Partners team's primary strength is that they are a diverse team in terms of their specialist areas, and they cover a multitude of approaches to treatment. The great wealth of experience is something Katie prides herself in and she loves how the team bounce ideas off each other.
All members of The Physiotherapy Partners specialise in a certain type of treatment. In particular, Katie specialises in pilates as well as vestibular rehabilitation. This therapy is used to treat many forms of dizziness and balance issues arising from the inner ear. Vestibular rehabilitation therapy is a management plan designed to improve balance through central nervous system compensation following problems in the inner ear. The therapy involves specific exercise plans, education, advice and support for the patient. Specific repositioning techniques may be added if the BPPV, a common cause of dizziness, is thought to be the cause of the issue.
Katie is passionate about vestibular rehabilitation because she believes the treatment is so specialised and can be life changing for the patient. Most the vestibular rehabilitation therapy programme is patient-led, but Katie guides them through a tailor-made exercise programme as well as well as helping with the psychological effects and supporting the patient holistically.   
Looking to the future, Katie is excited about The Physiotherapy Partners offered more classes to their clients, in particular, Tai Chi for fall prevention. Katie is also expecting her third child, and can't wait to spend time with her family exploring the great outdoors.
To learn more about The Physiotherapy Partners team click here. If you feel you may benefit from physiotherapy please find our contact information here, to book an appointment at one of our three clinics.